DANDIIRI BEERWAH DAHGU >> INTA NAREE YANMANA NGANI
MEETING TOGETHER >> MOVING IN ONE DIRECTION
The responsibility of First Nations media to push against the tide of mainstream dialogues about and on behalf of First Nations people was a recurring theme at CONVERGE in Brisbane, 13-15 March 2018. We held the First Nations Media National Conference with event host Brisbane Indigenous Media Association (BIMA) 98.9FM, where around 100 Aboriginal and Torres Strait Islander media personnel from across the country met up to strengthen relationships and work together as a unified and powerful voice.
Thank you to Yuggera Nation for hosting the annual conference at the State Library of Queensland. Delegates received a warm welcome from Traditional Owner Shannon Ruska, a welcome ceremony by Brisbane Aboriginal Sovereign Embassy and a stunning opening from Nunukul Yuggera Aboriginal Dance Company.
View the OUTCOMES REPORT.
Check out the photos from CONVERGE.
‌‌ CONVERGE OPENING NIGHT PHOTOS
‌‌ CONVERGE DAY 1 PHOTOS
‌‌ CONVERGE DAY 2 PHOTOS
"We came together to develop a shared vision for the future direction for our industry, and worked out tangible steps to get there. We demonstrated how we can achieve unity despite our diversity. Our national body has great power to speak strongly for our needs and aspirations, and advocate on behalf of the First Nations media sector," said IRCA Chairperson Dot West.
The lead up to CONVERGE saw the launch of the national Our Media campaign to increase national awareness, gain support and lobby the government to work effectively with the First Nations media industry to produce a policy that takes into account the many changes in technologies, platforms and community needs that have occurred over the last two decades. Media organisations and workers continue to forge the way, setting the policy directions for the future of First Nations media across Australia.
THE IRCA ANNUAL GENERAL MEETING AND BOARD ELECTIONS WERE HELD AT CONVERGE THURSDAY 15 MARCH 2018.
Industry Forums
Presentations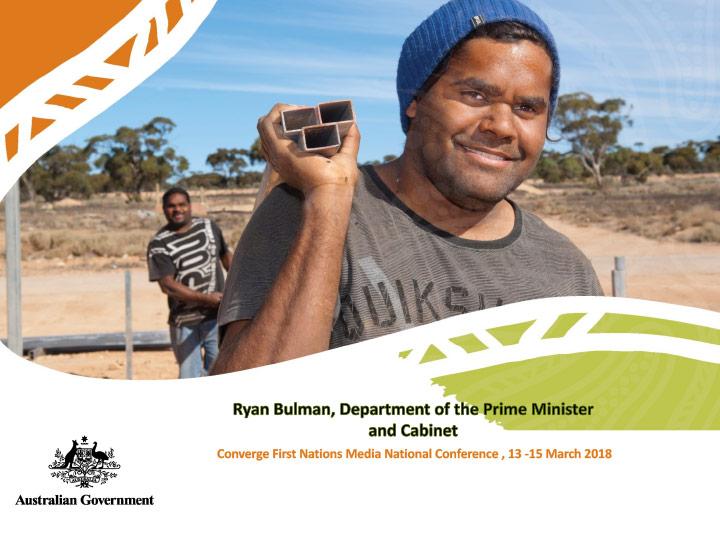 Social Return on Investment (SROI) Report Links:
Further outcomes from CONVERGE BRISBANE coming soon. View the Communique and Activities and Outcomes Report produced at CONVERGE Alice Springs in May 2017.
Koori Mail are offering a SPECIAL CONFERENCE DISCOUNT on their subscription rates for all CONVERGE delegates.
SPONSORSHIP OPPORTUNITIES AVAILABLE FOR CONVERGE NOVEMBER 2018
Contact Daniel Featherstone on [email protected].
IRCA acknowledges the significant contribution from our sponsors .