Check out the photos from CONVERGE.
The national conference for the First Nations media industry, CONVERGE, began in Mparntwe (Alice Springs) on Wednesday 27th November. Over 160 delegates representing 48 organisations have gathered for the conference. Coordinated by the peak body for the First Nations media and communications industry, First Nations Media Australia, CONVERGE Alice Springs is about learning, sharing and celebrating.
CONVERGE Alice Springs began with event co-hosts, CAAMA welcoming delegates to their Todd St hub. The social evening kicked off with tours of the impressive new studios and a welcome to country from Traditional Owner, Dr Patricia Miller AM who shared stories of her involvement in CAAMA's nearly 40-year history. The big media family was entertained by The Williams Family who performed hymns and country music favourites with Warren H Williams also playing some songs solo.
The theme of the conference is Meeting Together >> Moving in One Direction and a cooperative spirit was evident through each of the presentations, setting the tone for a positive and productive few days ahead of working together as a cohesive industry. CAAMA's CEO, Karl Hampton acknowledged the media organisation's role as a pioneer in the media industry and offered support to all First Nations media with open arms. First Nations Media Australia Chair, Dot West similarly expressed strength in unity, laying the foundations for networking and sharing throughout the conference ahead.
The CONVERGE Alice Springs program began on Thursday 28 November at the DoubleTree by Hilton in Mparntwe (Alice Springs). The program included a keynote presentation from Larry Parr, Chief Executive of Te Mangai Paho in New Zealand. Delegates heard panel discussions from young broadcasters, discuss truth-telling and national narratives, progress media policy positions and participate in a range of hands-on breakout sessions focused on skills development in leadership, social media content, recruitment and HR, music production, news reporting and more.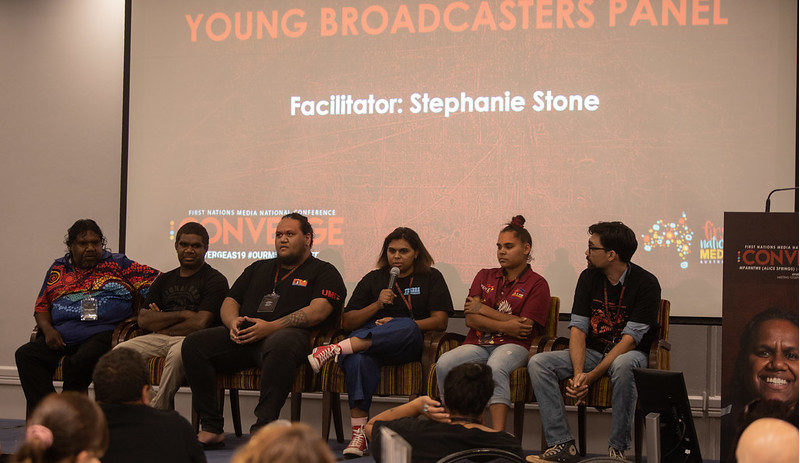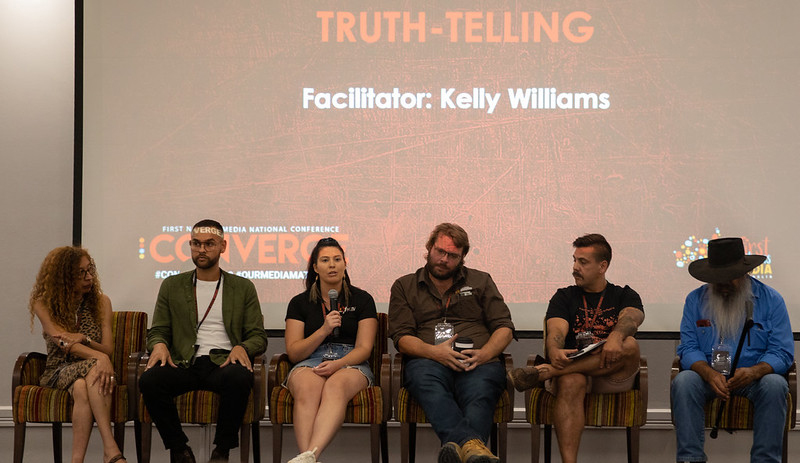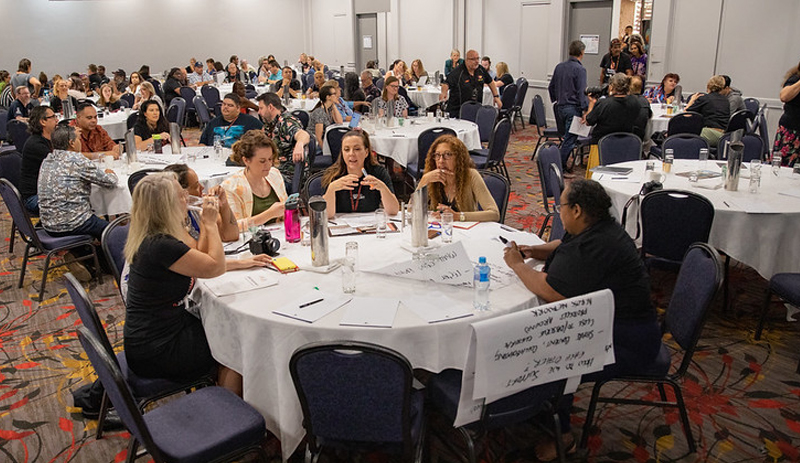 CONVERGE Alice Springs ended with the First Nations Media Awards on Friday night featuring live performances from The Everlastings, Stuart Nuggett and the Black Rock Band. Award recipients will be announced on an evening that celebrates excellence in First Nations media across all platforms.